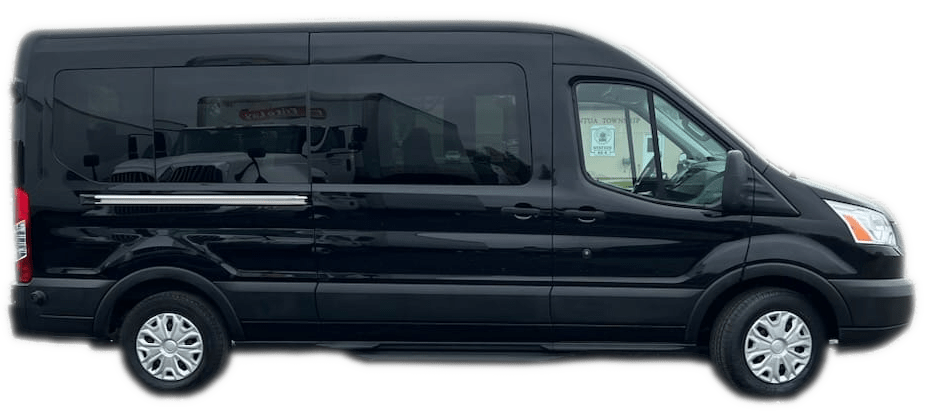 The Ford Transit-350 XLT is the ultimate fusion of style, comfort, and practicality for any group outing or special event. Designed with the needs of discerning passengers in mind, this spacious vehicle accommodates up to thirteen people with ease, ensuring a luxurious and enjoyable experience for all on board. The sleek exterior and refined interior deliver an impressive aesthetic, making it the perfect choice for corporate events, weddings, airport transfers, or any occasion where a touch of elegance is desired. 
With its array of modern amenities, the Ford Transit-350 XLT guarantees a smooth and comfortable ride for all passengers. The vehicle is equipped with advanced safety features and a smooth suspension system, while the plush seating, climate control, and ample legroom ensure a relaxed and inviting atmosphere. Entertainment options, including a state-of-the-art sound system and USB charging ports, keep everyone entertained and connected throughout the journey. Choose the Ford Transit-350 XLT for your next event and experience unparalleled luxury and convenience in group transportation.
13 Passengers plus driver
Fits up to 20 luggage with 11 passengers
Philly Black Car Service provides quality service at competitive rates. Give us a call at (866) 433-1738 or book now!